Over 4,043 agents active
in 156 countries
15,000 rates
available online 24/7
AMS and AFR provided
at wholesale prices
Your partner in global transportation solutions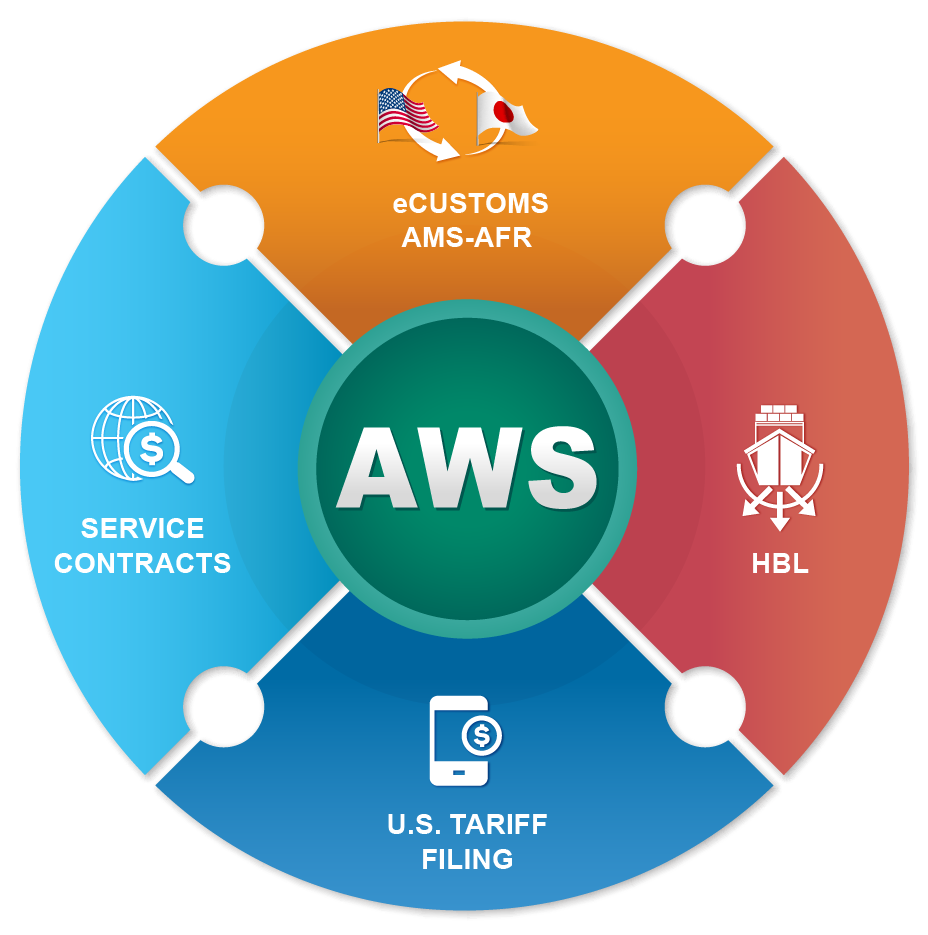 AWS is a globally focused, US-based NVOCC licensed by the US Federal Maritime Commission and registered with the Ministry of Transportation in China.
With over 4,043 authorized agents operating in more than 156 countries, All World Shipping is the largest agency group in the world.
They continue to experience rapid growth, with many Lognet Global members relying on their comprehensive worldwide services. All World Shipping provides its agents with a globally accepted online HBL.
They furnish globally mandated Customs services, such as AMS (USA) and AFR (Japan) filing for FCL and LCL ocean shipments. In addition, as a licensed and bonded FMC approved NVOCC, All World Shipping provides their agents full compliance for ocean shipments in and out of the USA. AWS works with its global agents to build relationships and secure competitive rates with industry-leading ocean carriers.
These benefits allow Lognet Global members to focus on providing personalized service that large multinationals cannot offer. Joining AWS is free with your Lognet Global membership and gives your company flexibility.
You do not lose any of your independence and are never required to support All World Shipping. You only use the AWS services when they provide an advantage to you.