ECO PROGRAM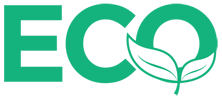 Meet customer demands
with new sustainability
reporting regulations
Win new business
and increase customer
retention
Get a further 20% off
our accredited partner's
discounted subscription fee
Freight Forwarders are being asked to report shipment emissions. Lognet Global members can now work with partners that embed carbon measurement and offsetting capabilities to meet customer demands for climate action in supply chains.

We have partnered with
Pledge
to offer an exclusive discount for their world-leading freight emission measurement and offsetting platform. Members are facing growing pressures from customers to provide greater emissions visibility of shipments and support them on their climate journey. Pledge offers easy-to-use GLEC-accredited and ISO-aligned freight emissions measurement tools, with reporting and analytics you can send directly to your customers.
EXPERIENCE THE POWER OF PLEDGE
Use the Pledge Freight Emissions Calculator to experience how easy it is to measure freight emissions with accredited technology.
HOW TO ENROLL
Click the button below to visit the Pledge/WCAworld homepage.
Click the "Start for free" button to sign up. Enjoy a 14-day free trial, no credit card required.
After your 14-day free trial, decide the correct price plan for your business.
When subscribing, use code: WCA20OFF to get a further 20% off our already discounted price and then send an email to support@pledge.io with your proof of WCAworld membership.
HOW TO GET ECO LOGO
To qualify for the ECO logo on your member profile, members must demonstrate that they have acquired and utilized an emissions measurement tool accredited by Smart Freight Centre (SFC), an international non-profit organization focused on reducing the emission impacts of global freight transportation. By working with one of SFC Accredited partners for your accounting and reporting, we can be confident that the GLEC Framework methodology is correctly applied.
If you have proof of using the tools, please click here and send it to us. We'll add the ECO logo on your profile after validation.