Excess International
, Roissy en France, France
(Paris (Roissy en France), Head Office)
WCAworld Gold Medallion Financial Protection Program
*
The following offices of this member are enrolled:
*
Only the above offices are covered and protected under the GM member to member financial protection.
Please remember that Companies with non-enrolled offices in the vicinity of places of origin, or final destination of shipment(s) are NOT covered by WCAworld Gold Medallion Plan for those specific shipments.
Enrollment : Jul 21, 2010
Expires : Jul 20, 2024
Member of

Association / Certificate / License

Profile: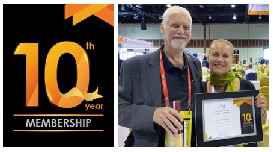 Excess International is your French professional team for more than 15 years, for all type of transport - Oil and Nuclear, Automotive, Aeronautics, Industry, Pharma, Cinema, Events and Hunting. Our Services cover Ocean Freight FCL-LCL, Airfreight consolidation and back to back, Charters for cargo and passengers, Logistic for Sports, shows, exhibitions, Logistic solutions for Hazardous goods, over sized cargo and Emergencies. Our headoffice is in Roissy, and we are an ISO 9001 certified, IATA agent and Multimodal Customs broker.
Address:
Zac Du Moulin,
5 Rue Du Meunier,
95700 Roissy En France,
France


Title:
Business Development Manager
Please, Log In to create a business card for this member